Measure the thickness of your hair!
FYSIKBASEN.DK would like to invite all visitors to perform this demonstration experiment where you measure the diameter of your own hair. The result is calculated and submitted using the form below. At Fysikbasen we will calculate some statistics on all the measurements, we hope to receive.
The only thing you need is a laser pointer and a tape measure. On this page it is assumed that you are using a standard red laser pointer. You should probably be two persons when performing the experiment.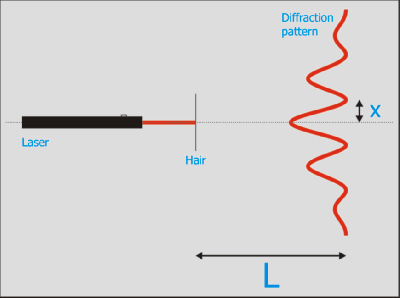 How to do it:
Any questions regarding this demonstration can be mailed to :